Archive for June, 2013

This week is Child Safety Week, the Child Accident Prevention Trust's annual community education campaign to raise awareness of serious childhood accidents and how to prevent them.
Every year babies and young children come to harm in the UK because of unrestrained blind chains and cords. To raise awareness about the risk of injury, I've teamed up with Interior Goods Direct, a company that specialises in window coverings. They are giving away four types of simple child safety devices which can be fitted on your window frame to keep blind cords and chains safely out of children's reach. To request your free child safety device, click here.
Keep in mind when designing your child's nursery or bedroom not to place the cot or bed in reach of cords near a window and keep cords as short as possible and away from the floor. After you've used the cord or chain, secure it with a blind safety device.

(photo: heidi lerkenfeldt)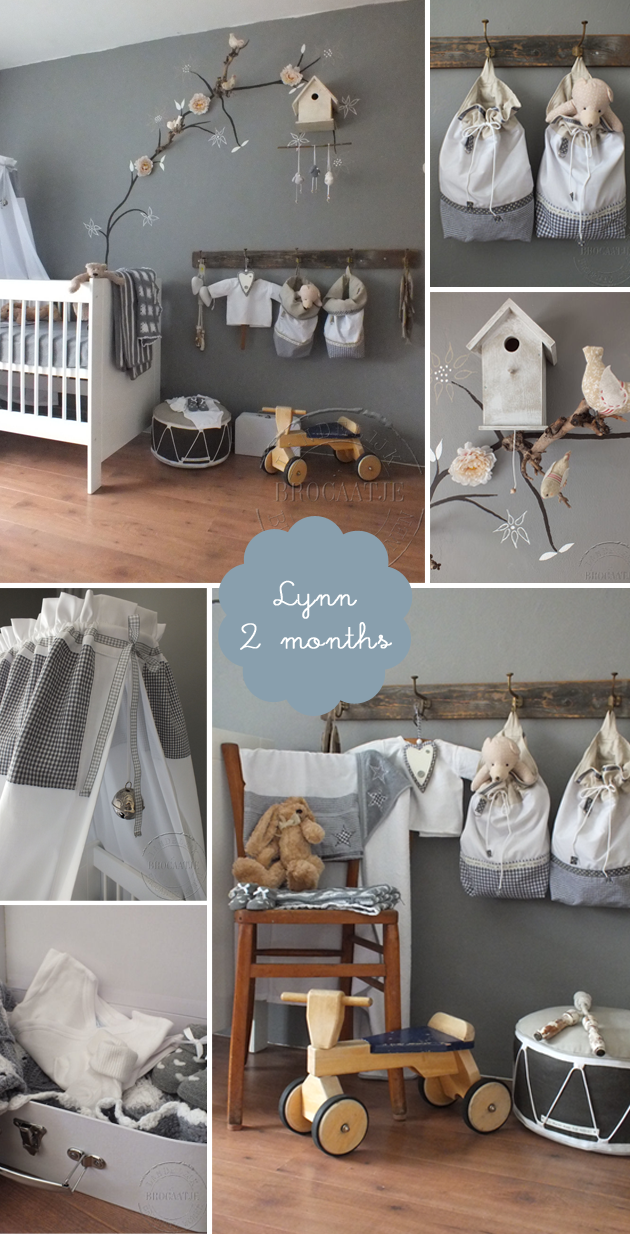 This sweet baby girl's nursery belongs to Lynn, she's just over two months old. Lynn's room first caught my eye because it feels so calm, pretty and together. When I found out it was decorated by her grandmother Karin, I decided to find out a bit more.
How did this nursery come about? When Lynn was born, I wanted to give her a room of her own in our house, rather than a cot in a spare room for when she's visiting.
What was your goal for the room's decor? I wanted to create a sweet and cosy nursery that was a little bit different.
What is your favourite part of the room? I love the tree and how everything goes together. From the sheets to the accessories, I've put everything together to try and create a a room that feels 'whole'.
Anything you would do differently next time? No, I don't think so… I am really happy how it has all turned out.
Your best tips for decorating a nursery? Follow your own taste. If you're not sure what your taste is, try and find inspiration by looking around for styles and colour combinations that you feel attracted to.
++++++++++++++++++++++++++++++++++
If you like Karin's style, take a tour of Karin's home here for vintage French country style inspiration (called "brocante" in the Netherlands, after the French flea markets). In her online shop Brocaatje, you'll find brocante style home decor, as well as accessories made by Karin herself. Since the arrival of her first granddaughter Lynn, she's added two nursery collections which she blogs about here. (If you don't speak Dutch, try the 'translate' button in your browser ; )
(images: brocaatje)