Archive for July, 2013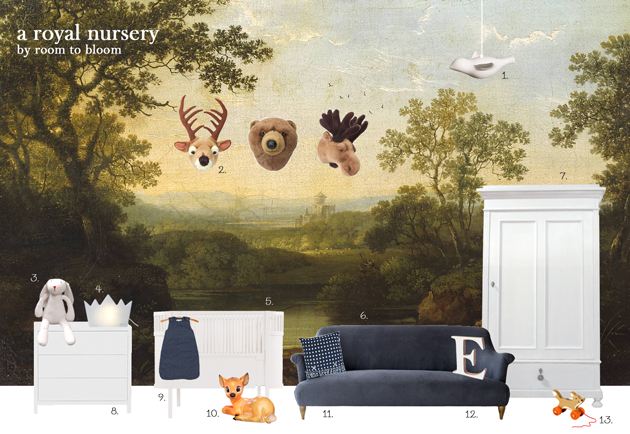 The biggest baby news over the last 8 months has of course been that of Kate and William. I've been asked a lot "how I would design the royal nursery?" Unfortunately Kate herself hasn't asked though – I'm sure she must have misplaced my business card. 😉
The Little Style Book (über-stylish resource for mother & child) also asked me to put my ideas forward for the young prince or princess' room on their blog. I decided to have a play, et voilà, my board was born.
The inspiration came from a wonderful photograph taken by Cecil Beaton of Queen (then Princess) Elizabeth and her first son Prince Charles as a baby. She stands admiringly over his cot against the backdrop of a painted landscape. For more background and sourcing information for the items above, hop on over to The Little Style Book.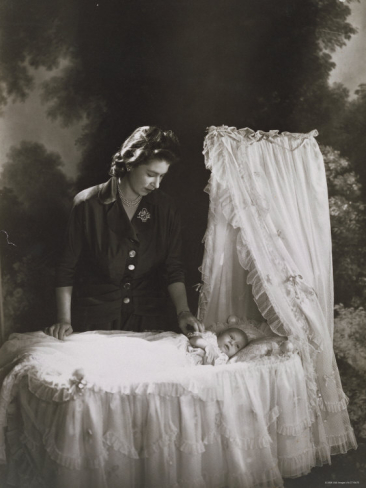 (images: room to bloom, cecil beaton)
Last week I spent a great day with interiors photographer Brett Charles, to capture some of the rooms I have completed over the last year. I met Brett on a shoot for GoodHomes, when he photographed the home of a client of mine, including Rosie's nursery below. He has a great eye and is brilliant to work with. Watch this space for new rooms soon!
(images: brett charles photography)