Archive for August, 2013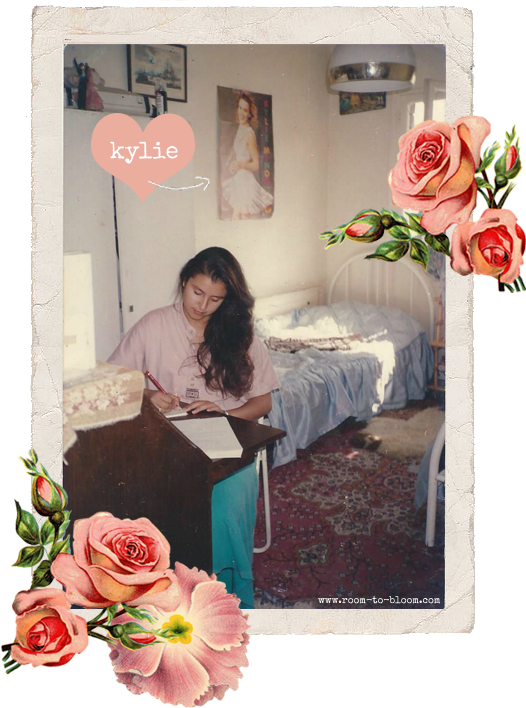 This is Fadila's childhood bedroom in the early 90s. Nowadays she works a self-employed Marketing and Market Research Consultant and has been writing a successful blog for five years about what inspires her as a mum on Un blog, Une Maman, and occasionally on Petites Inspirations about kids fashion and design. She lives in Casablanca, Morocco where she moved a year ago.
+++++++++++++++
I asked Fadila to share some childhood memories:
♥ Can you tell us a bit about this photo? This is a picture of my teen bedroom (taken in 1990 or 1991). You can see me in the picture, I think I was fifteen! I always shared my room with my little sister. When we were kids, we first had a big bed in which we slept together (Minnie the cat always woke us up in the morning), then we had bunk beds until we moved to a new apartment in a new country. There we had the 2 separate beds you can see in the picture.
The secretaire [desk] is part of my childhood and teen bedroom décor. My mother still has it as I asked her to keep it for me. I don't have a place for it in my new home but I will definitely take it back, one day …
♥ What kind of things did you do in your room? When I was young(er), I loved to read and write: I read everything that came my way and loved to write poems and little stories. I would sit down at my "secretaire" given to me by my mother and write endlessly. I also had penpals in different countries and would sit down for hours to read their letters and write back.
♥ What did you like most about your room? I definitely loved my secretaire. I would keep my secret diary hidden in its drawers and later, my love letters from my first love.
I also loved the light in my room, the bed sheets in satin, so cheesy nowadays but so romantic when I was fifteen. I liked the smell of the authentic sheep rug, sourced from my mother's village; the black & white picture of the port of Amsterdam, where my father used to work; the flamenco dancers on top of my closet bought during a trip in Spain; and of course my Kylie Minogue poster (I used to love her duet with Jason Donovan !!!)

Thank you Fadila!
Do you have photos and want to share memories of your old bedroom? I'd love to hear from you so get in touch!
(photo: fadila & a bit of room to bloom)
A little while ago I completed this sweet bedroom for a little girl called Georgie: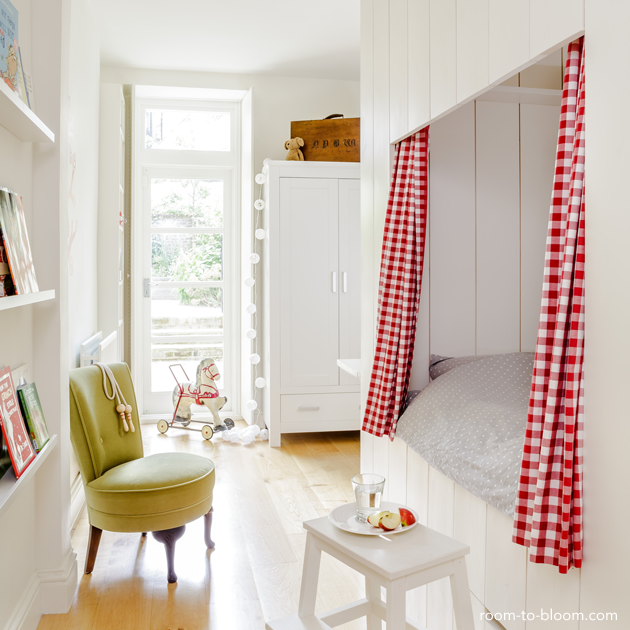 And here's what Georgie said about her new room:

That just made my day : )
This is what the room looked like before:

You can read a bit more about the transformation here.
(images: room to bloom, photographer brett charles)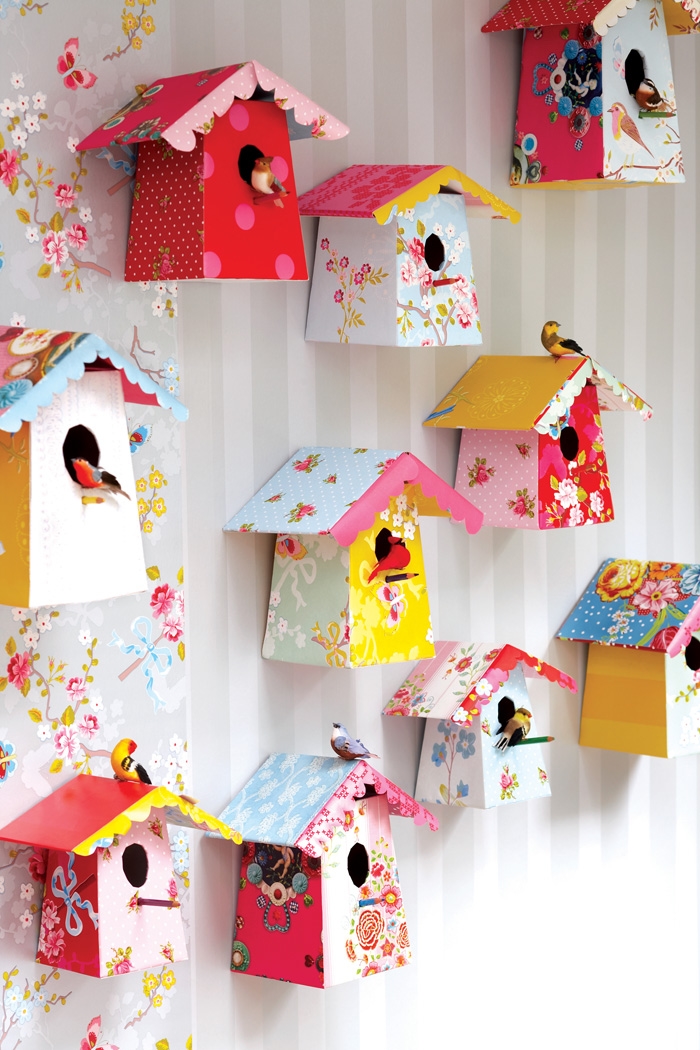 I found this cheerful paper birdhouse diy via my friends at Bambino Goodies the other day and thought it would be a nice one to share with you. The template was provided by Spanish blog Karmuca & Cuquino.
Download, print (scale up or down for different sizes), cut out and stick together. Then decorate with patterned paper and mix it up to your heart's content with wallpaper, Japanese craft paper or wrapping paper. The wallpaper in the images is from Pip Studio.
Great for a kid's room, but they would also make cute birth announcements don't you think? You could add a little name tag under the entrance and send the template pre-papered to your friends and family to announce the arrival of a new addition to the family.
Happy crafting!
(image: pip studio)