Archive for December, 2015


For those of you who've missed it: Molly Meg has opened its doors in London! Having been one of the first children's online shops in the UK offering cool kids' decor brands from all over the world, you can now go and see all that colour live in Islington – a great design shopping destination in its own right.
All the hip brands are there, from my favourites Numero 74 and Nobodinoz, to Lucky Boy Sunday and Blabla Kids. If you're still looking for a Christmas present for a little one in your life, don't miss it.
(images: room to bloom)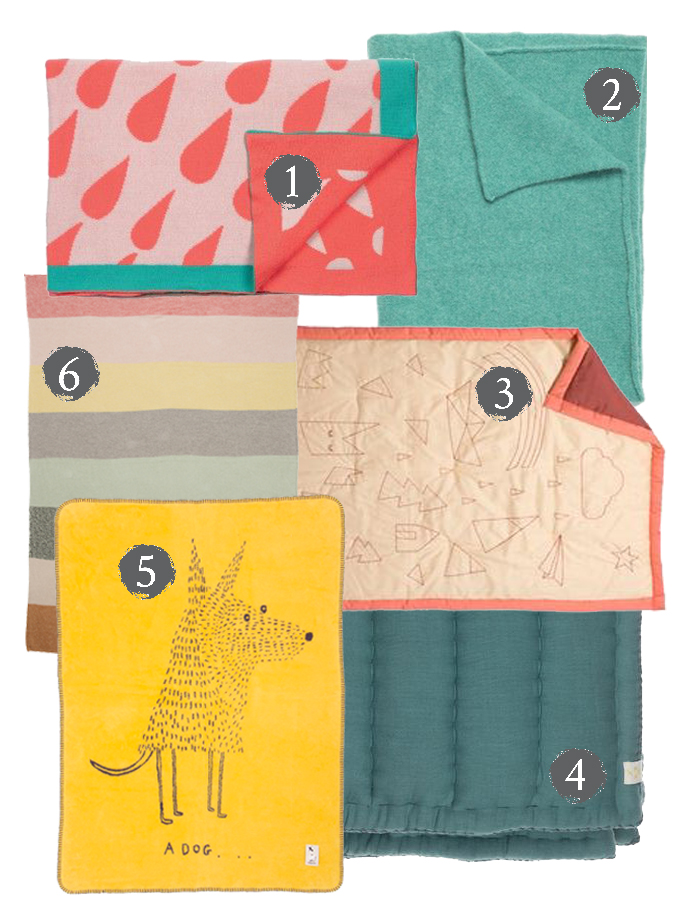 Winter is approaching here in London: time for a round-up of some of the best throws and blankets for kids rooms! Hop on over to Mr Fox where you'll find the sources for these cosy numbers.
(image: fabelab, room to bloom)

This amazing boy's bedroom belongs to Arsène who is seven years old. He lives with his mum Isabelle, dad Matthieu and Milk the cat in the South Pigalle area of Paris.
Arsène's bedroom was designed by his parents, who are architects and interior designers at L' Atelier d' Archi and Plugin Studio. Together they take on projects for private as well as commercial clients, offering a full design and project management service – you can take a peek at some of their amazing work here. I really love the colour choices in Arsène's bedroom: a subtle layering of grey and greens that forms an easy, calm background to offset more colourful possessions. The built-in house bed creates a cosy and protected nook in the room.
Isabelle's advice for designing kids' rooms is to use subtle tones rather than lively colours, whether it's a boy's or a girl's room. Dark colours such as green and black work well as a base, then colour can be added through decorative objects and toys.
 + + + + + + + + + + + + + + + + +
Time to talk to Arsène now! Tell us Arsène…
♥ What is your favourite food? My mum's hamburgers.
♥ What are you into right now? I love playing with my legos, inventing stories and building things – like my parents 🙂  they are architects!
♥ Your favourite book? My Star Wars comics.
♥ What is your favourite colour? Green and dark blue.
♥ Your favourite animal? My cat, Milk. And hedgehogs.
♥ What would you like to be when you grow up? Sometimes a dancer, sometimes a forest guard.
♥ What do you like best in your room? I love my bed.
♥ Which is your favourite duvet cover? They are all the same colour green and grey.
♥ Your favourite pyjamas? I sleep in my boxers – like dad!
Thank you Arsène, it was great to meet you!
(photography: Louise Desrosiers for Milk Déco,  Le Labo de Fif)