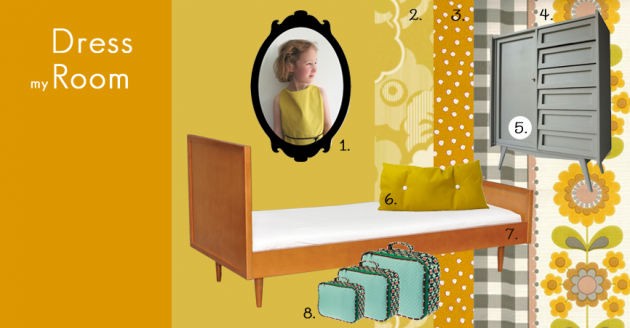 Today I'm guest blogging over at international kids design and lifestyle blog Paul & Paula. Lots of readers check in to find children's fashion inspiration there, so I thought it would be fun to pick an outfit and let it inspire me to create a design board for a kids room.
Here is a sneak peak, but for the full room, sources and how you can find room inspiration in your little one's wardrobe, fix yourself a drink and hop on over to Paul & Paula.
1. little troll sketch dress   2. mini moderns alice wallpaper, full room and details over on the Paul & Paula blog!
(image: room to bloom)