Playtime Paris took place from 7-9 July – I wasn't able to go, but my friend Amélie Joncquez from Petit Home was happy to step in. Today she reports on the kids interiors trends she spotted in Paris…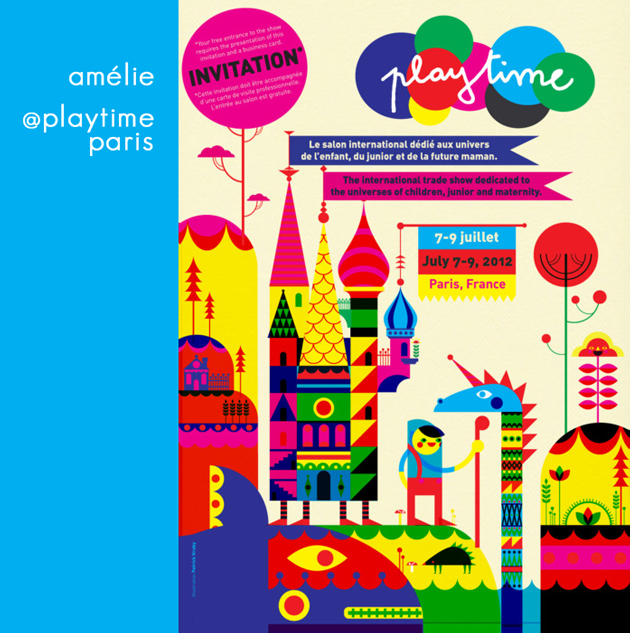 Hello, I'm Amélie. I spent last Monday at Playtime Paris looking for new items that give a fresh look to children's spaces for my online shop petit home.
Playtime is a trade fair dedicated to high end children's fashion, décor and maternity. It takes place twice a year in Paris and is one of the loveliest trade shows for children (and always a good excuse to go to Paris and visit friends!).
I was inspired by 3 main trends:
1. Vintage & romantic - Subtle, soft, muted tones of pink, green and orange (very Parisian I think) and floral prints. Look out for musical stars and clouds by Nini la duchesse, ultra soft bedding and funky prints from Jack n'a qu'un oeil, pretty patterns by ie boutique, and Tiny Tales story boxes from Tiphaine mangan.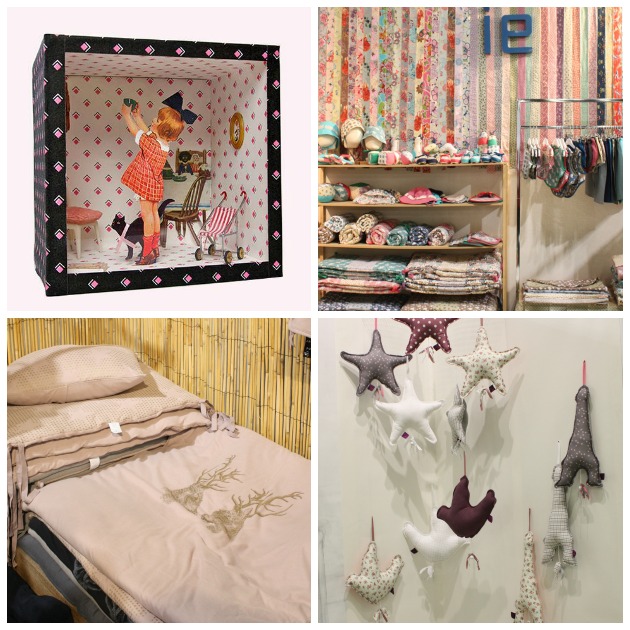 2. Black & white - I loved the new cushions from Atsuyo et Akiko. 
3. Modern & bright - Neon colours and bright dots everywhere! Great dolls and cushions from Atsuyo et Akiko again. This trend is very evident in kids fashion, for example Chat méchant shoes and Noé & Zoë Berlin.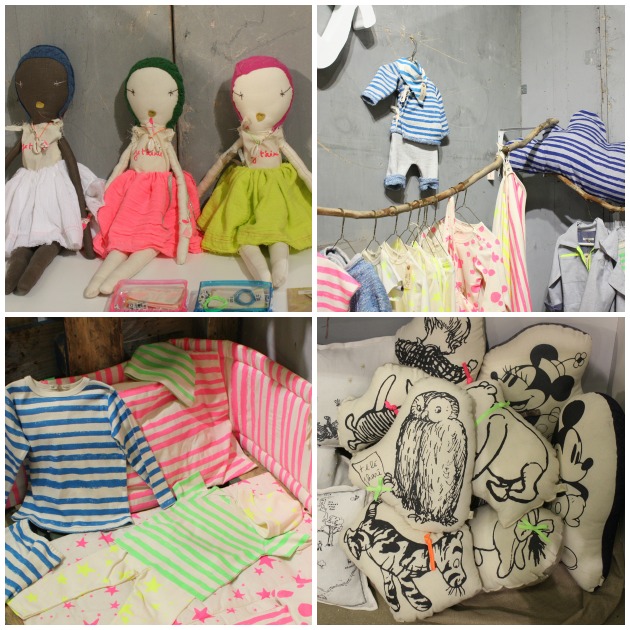 (images: amélie joncquez, tiphaine mangan)