To create a soothing environment, have you thought about using contemporary grey instead of more traditional colours like blue or pink for a baby room?
I love how grey is lifted by white in this Scandinavian nursery, and accented with other soothing colours like blue, green and lilac to create a calming yet playful, modern space.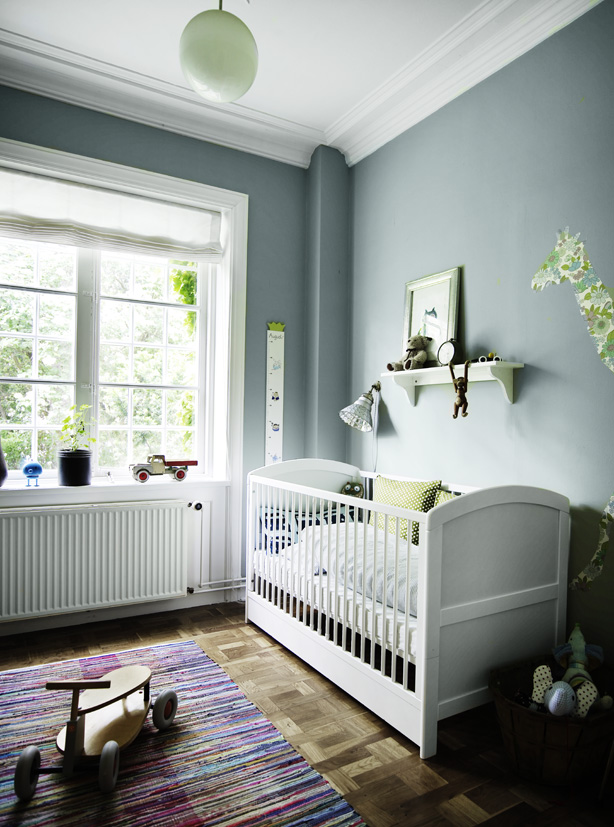 To decide whether grey is a suitable colour for the space, consider the room's proportions, the quality of the light and how you'd like you and your child to feel in the room.
On its own grey can be quite draining, but it combines easily with many colours to counter this effect. Popular combinations for nurseries are grey with yellow accents (be careful not to use too much yellow near your baby's bed as this may be too stimulating) or grey and pink. Darker greys work beautifully with pops of zesty colour like orange and lime.
Not all greys are alike – there are warm greys (yellow based) and cold greys (blue based). Combine them with colours from the same harmonious colour family to avoid uneasiness in the room.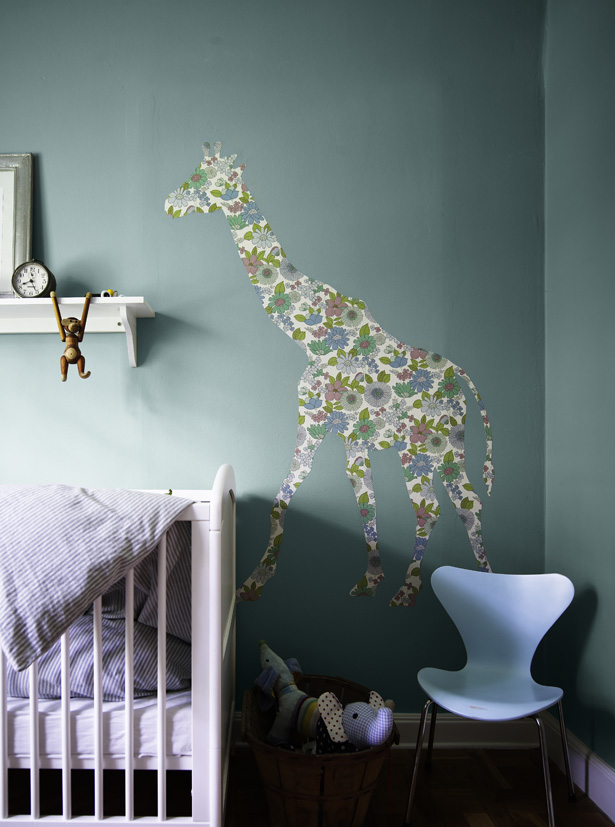 Opinions are divided about the use of grey for a nursery or kids room. If you'd like to read more, there's an interesting article on using grey in interiors by colour expert Karen Haller over on Stacey Sheppard's interior design blog.

So what is your verdict – would you use grey in a baby room?
x Ursula
(images: photography by mikkel adsbøl, styling katrine martensen-larsen via klm design)
---