Today I have an amazing competition to share with you… Photowall have teamed up with Room to Bloom to give away a made to measure wall mural worth up to £500 in a design of your choice! You can choose from one of their amazing mural and wallpaper designs or you can upload your own design. It's a great way to create a feature wall in a nursery, kid's room or playroom.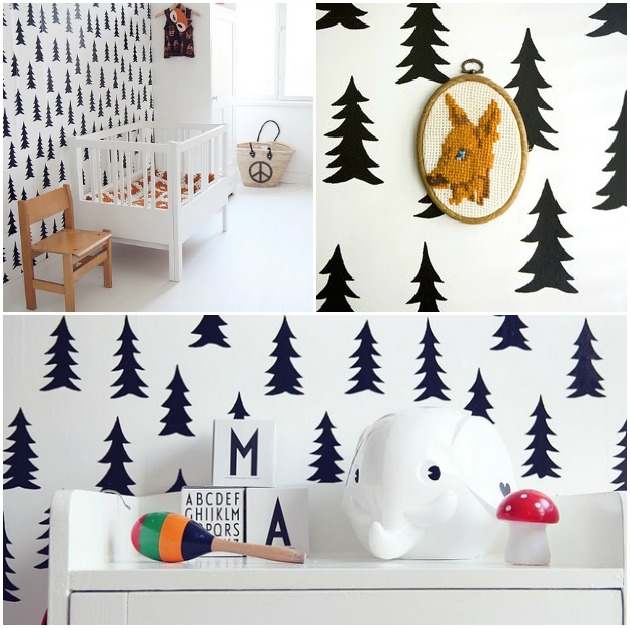 Wall murals are made to fit the exact dimensions of your wall. The design of your choice is made up of 45 cm wide numbered panels which are hung edge to edge to make up the complete image. Photowall offer two types of wall murals: the standard range, which is applied with paste onto the wall, and the self-adhesive range.

What you can win
The prize you can win today is for a design up to 4 metres long in the standard range for domestic use. You could choose a wall filling image that you love or choose a design that covers just part of the wall. I've selected some images with designs that I think work great in kids' rooms, but you could choose anything from Photowall's extensive library or design your own!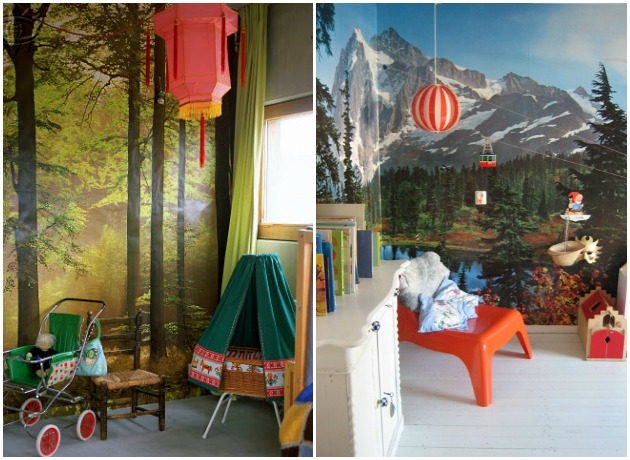 To enter the competition, here's what to do:
1. Leave a comment below to tell me what type of mural you would go for to decorate your child's space – I want to hear your ideas. There's no "right" answer, the winner will be picked at random from all the entries. For inspiration visit Photowall's website or have a look at the kids' rooms I've selected which all feature photo wallpaper.
2. Go to Room to Bloom's Facebook page and share the competition on your own Facebook page.
3. There is no number 3, leave a comment, share on Facebook, that's it.
This Photowall competition is open to UK residents only. It closes 6 January 2013 at midnight. I will contact the winner by email and you have until the end of January to claim your prize. Best of luck everybody!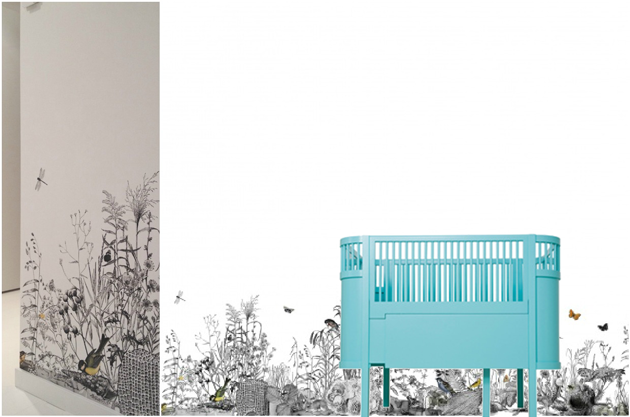 Design your own photo wallpaper
To get your creative juices flowing, here are a couple of ideas for design-your-own photo wallpaper that I spotted in Dutch magazines Ariadne at Home Kinderen and VT Wonen a while ago. Scale up a high-res image (scan or photograph) of a favourite piece of fabric and have this printed on wallpaper to create a feature wall. A vintage embroidery sampler was the source of the first image and you can see the fabric used for the wall in the second image on the chair in the foreground.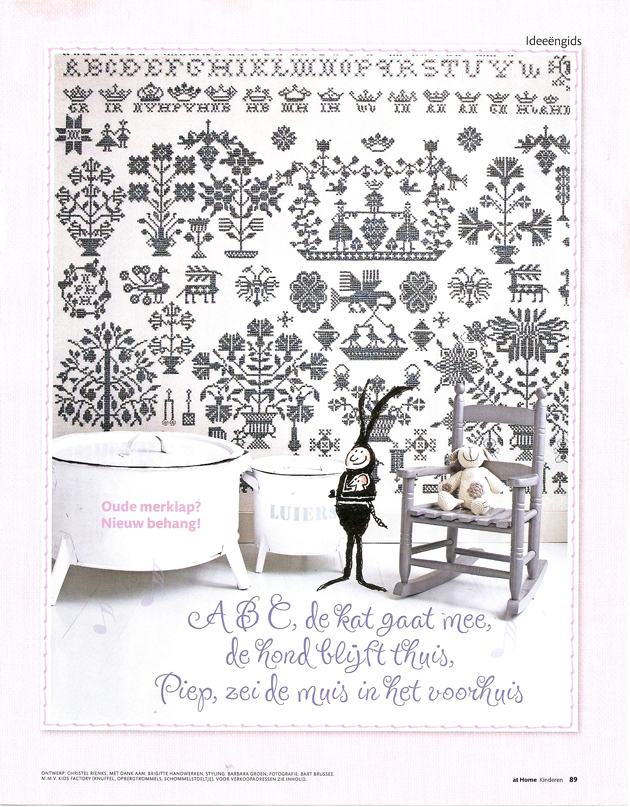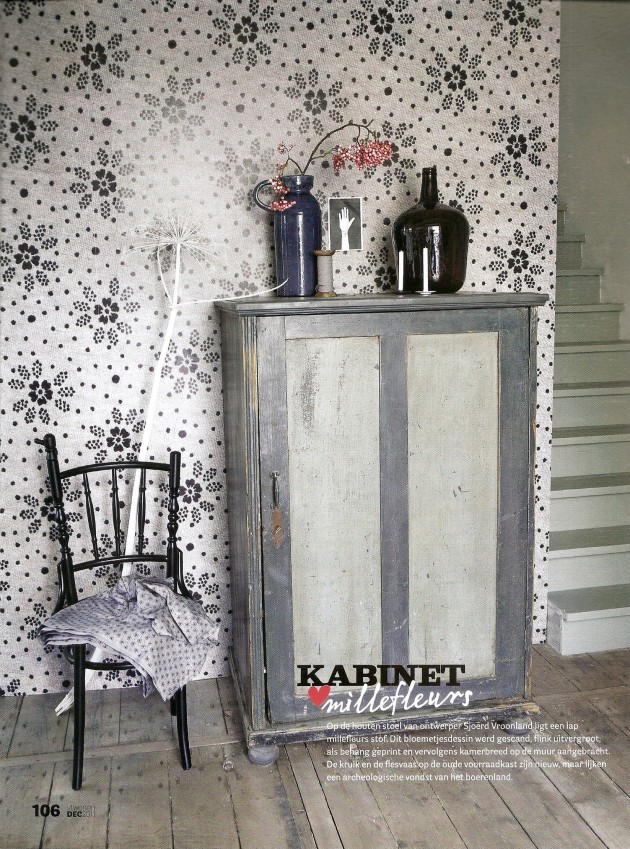 I hope you feel inspired to come up with a unique design of your own. There will only be one winner, but if you enter promotional code 'roomroom0022' at the Photowall checkout before 13 January, you'll receive a 10% discount.
(images: 1. spruce wallpaper by fine little day via my second hand life (available from photowall),  2. owl wallpaper by mini empire (available from photowall),  3. nature murals: natalie krag,  kiet's room via esther veereschild – find similar at photowall,  4. snail trail by team hawaii at photowall,  5. ariadne at home kinderen,  6. vt wonen)
---