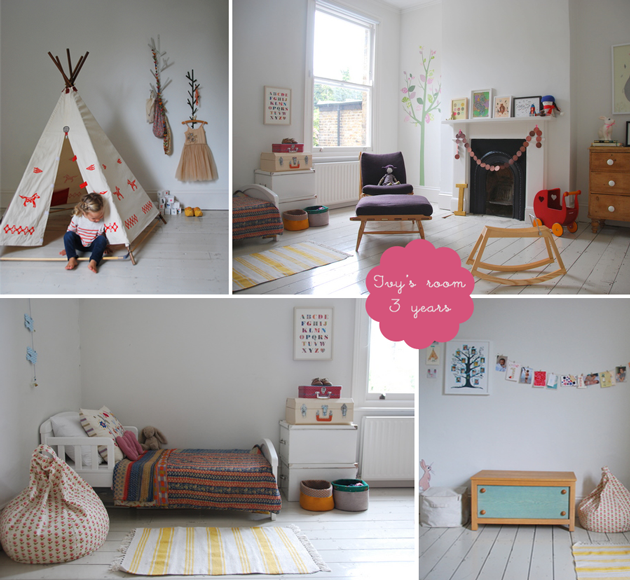 This gorgeous bedroom belongs to Ivy who is 3 years old. Ivy lives with her mum, dad and two older brothers in North London in the UK. Her room was decorated by her mum, Courtney, who is one of the founders of Babyccino Kids, a well-known online shopping portal of children's boutiques and lifestyle blog for parents (one of my favourite websites for all things stylish and kids in fact!).
Let's find out a bit more about Ivy…  
♥ What is your favourite food? I love eating snacks all day, but my favorite food is pancakes.
♥ What do you love doing? Playing dress up and playing mama to my babies.
♥ What is your favourite colour? Pink
♥ What is your favourite animal? Bunny rabbits
♥ Your favourite book? I love my Olivia books!
♥ What is your favourite thing in your room? My tutu dress for playing ballerina, the red wooden buggy for my babies, my dress-up clothes in the suitcase at the end of my bed.  
♥ What is your favourite duvet cover? I have a really nice old quilt that mama bought for me when I was a baby.
♥ What are your favourite pyjamas? Any of my pink ones!
Thank you Ivy, it was really nice to meet you!
(images: courtney adamo)
---