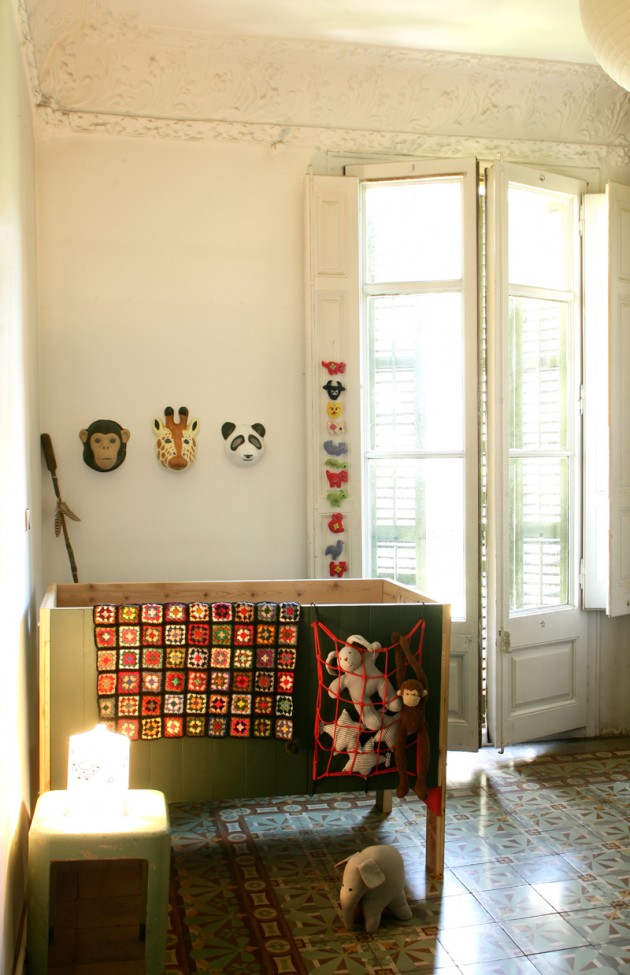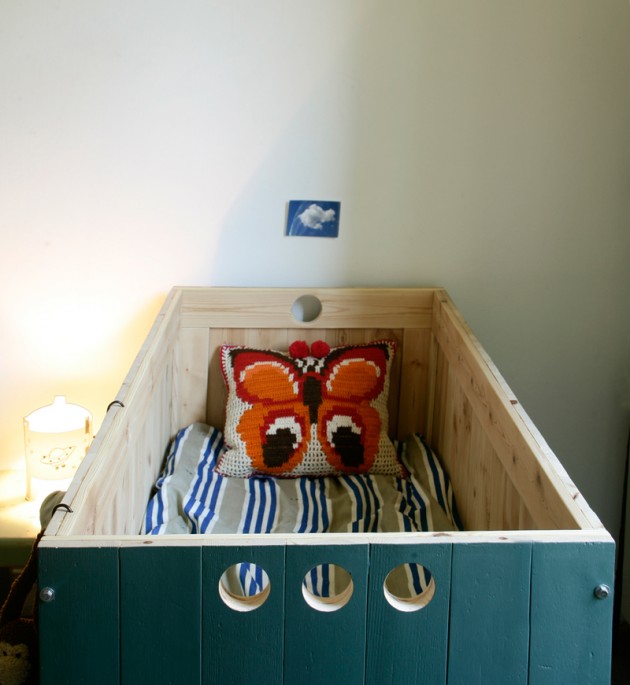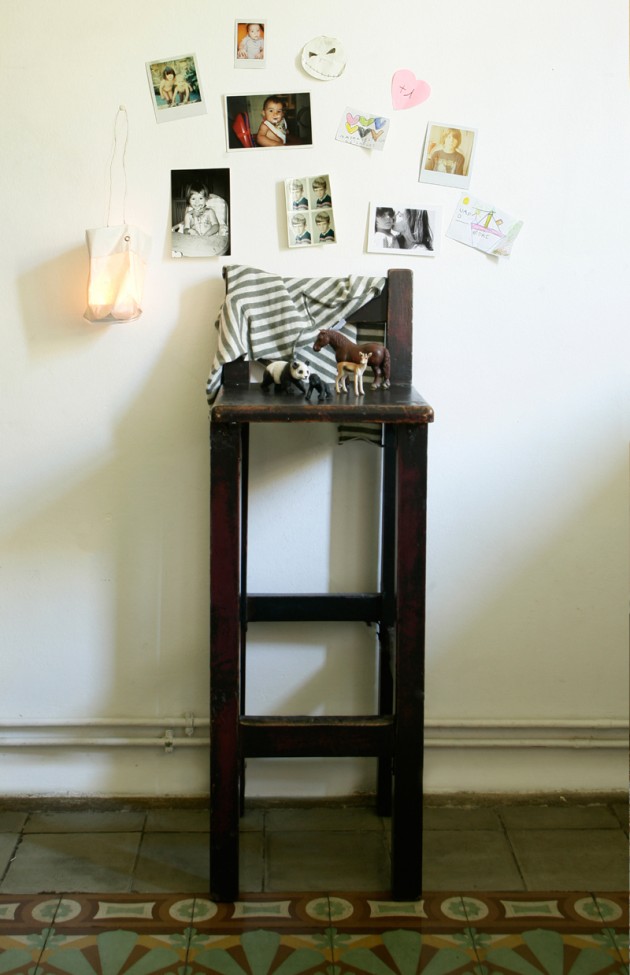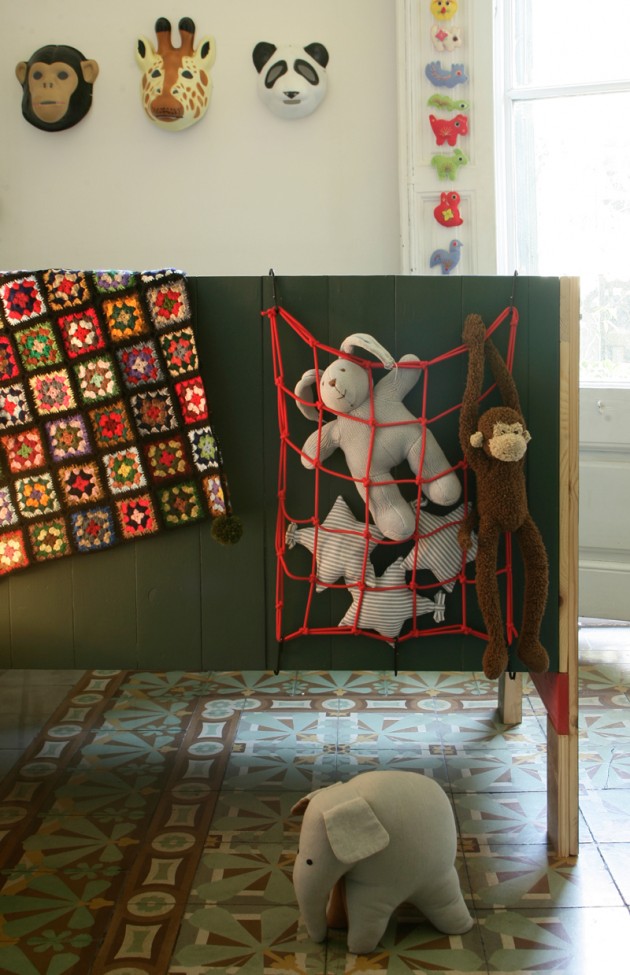 This gorgeous nursery is Theo's room, he's one year old. I asked his mama Carina of xo-in my room a few questions about the room.
What was the inspiration or starting point for Theo's nursery? I have loads of visual inputs in a day and can't remember wich was the first sparkle. I love to dress up kids and have fun, so maybe the animal masks.

What is your favourite part of the room?

The animal carnival masks overlooking the crib - a  fun take on safari trophees!

What is your best nursery design tip?

Mix and don't try to match. Don't be afraid of contrasts, they make your nursery personal!
Thank you Carina!
You can see Carina's daughter Irene's room over here.
NEWS FLASH! XO-in my room has now opened their online shop where you can buy Theo's gorgeous crib and other cribs and accesories for your baby's room.
(images: xo in my room)
---